1) Open Netscape Messenger.
2) Select Edit
3) Select Preferences
4) Select Mail & Groups from the menu. It may be necessary to click
on the (+) sign in order to reveal the sub-groups
5) Select Identity and enter your account information as below: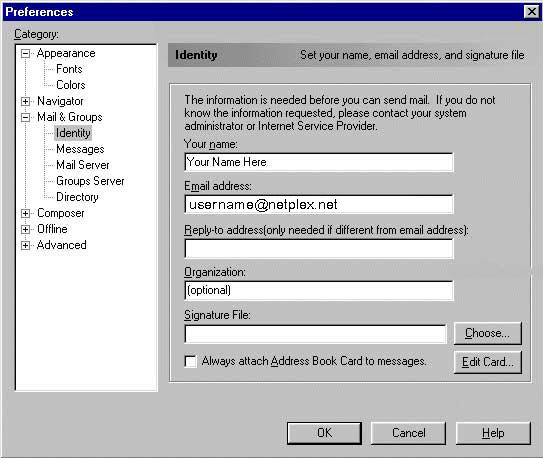 6) Select Mail Server from the menu
7) Enter the user name and mail server information as shown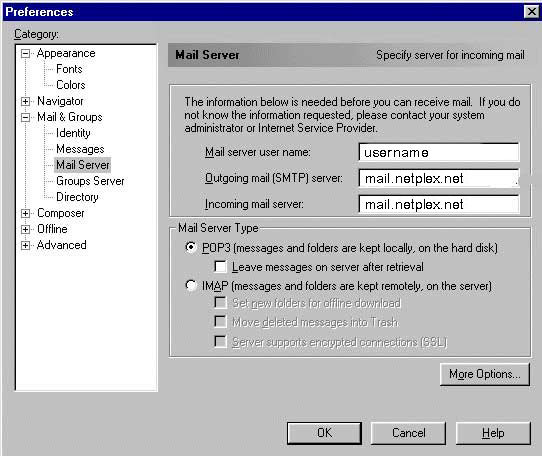 8) Select Groups Server from the menu
9) If desired, choose a news group folder (the default is O.K.)
10) Click OK
Your Netscape Communicator/Netscape Messenger is now configured to send and receive email and use newsgroups.
PLEASE NOTE THAT NETSCAPE IS NOW VERY OLD AND SHOULD NOT BE USED! Thunderbird is the modern replacement for Netscape mail.